All the latest from Birdsville Races
We love the old bush telegraph, but are pleased to provide online updates too. Don't forget to subscribe to our newsletter and follow us on social media – particularly for last minute updates if you're attending, and to see all the excitement captured in photos following.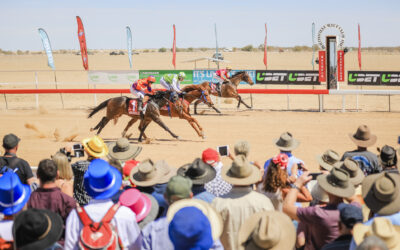 The Birdsville Races, with its first meeting held way back in 1882, will be celebrating its 141st anniversary in September 2023. The event promises to be an exciting and unforgettable experience as it combines the fanfare and thrill of a typical race meet with the...
read more