An event unlike any other
Celebrating 141 years in the heart of Australia in 2023
One word – insane!
The best experience I have had, never been out west before but have always wanted to. This was something on my bucket list and I am so glad I have had the chance to do it…it is a must for anyone's travel plans!
This is something you have to do…
I've been going for 5 years and love it. Great track, great people and such an awesome atmosphere. Looking forward to Sunday in the Birdsville Hotel. Bring on September 2018, I will be back.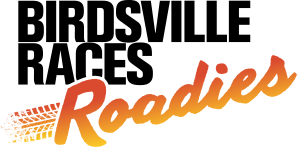 The ultimate road trip to the races in the nation's heart
join the official pilgrimage from your state (QLD, NSW, VIC, SA) to this legendary outback Queensland race meet. In the process, you will connect with new people, make lifelong friends, enjoy fantastic Roadies Rewards, and make memories that will last a lifetime.
Book a Complete Tour
Let someone else handle the logistics, and just enjoy the ride!